Got a citation while parking in Roanoke, VA? PARK Roanoke offers many ways to pay a citation. View the payment options below.
PARK Roanoke offers many convenient options for citation (ticket) payment.
Pay online by credit card, debit card or by electronic check by clicking the button below.
Other ways of payment include the following:
Pay by telephone with credit cards, debit cards or electronic check. 1-888-272-9829 Use Jurisdiction Code 6246
Pay in our office by cash, check, credit card or debit card.
In a hurry, there's a secure drop box outside and inside our main office for non-cash payments.
Pay by mail to PARK Roanoke at 117 Church Avenue, SW Roanoke, VA 24011. Please do not mail cash!
Please provide the citation number, account number or license plate. This will ensure that your payment is properly applied.
When prompted, please provide your telephone number. We may need to contact you if there are questions about the payment.
If you don't know your citation number, account number or license plate number, please contact our office prior to payment and we'll gladly provide the information.
NOTE: If the citation is more than six (6) months past the citation issuance date, do not pay on this website, instead pay TACS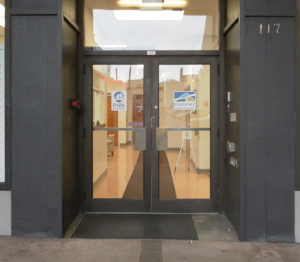 NOTE: A nominal fee of $2.45 applies for all parking citations paid by credit or debit cards and a fee of $3.15 applies to Electronic Check Payments. These fees are paid directly to the credit/debit card service provider.
All parking citations are payable within 15 calendar days from the date of issuance to avoid a $15 late payment penalty from being automatically added to the amount due.
Please pay promptly to avoid any additional fees or collection actions.
For more information, please contact:
PARK Roanoke
117 Church Avenue, SW
Roanoke, VA 24011
(540) 343-0585
parking@PARKRoanoke.com
8 a.m. to 5 p.m., Monday through Friday