Show customers your appreciation by providing free parking during their visit.
Billed Back Validation
This program provides a billed-back option to businesses that wish to validate parking for their customers. The merchant's customer enters the parking garage and obtains a ticket. An authorized person provides a validation sticker to be placed on the ticket. When the customer exits the parking garage, they will insert or scan the ticket at the exit gate.
At the end of each month, the authorized account is billed for the customers' parking charges for that time period. The invoice may be paid via check, credit card, and/or cash.
It's easy to sign-up!
Print and complete this Merchant Validation Agreement Form and return it to us at the address below.
Here is a Downloadable Validation Window Sign to let your customers know that you participate in the program!
For more information, contact:

PARK Roanoke
117 Church Avenue, SW
Roanoke, VA 24011
(540) 343-0585
(540) 342-6447 FAX
Email: parking@parkroanoke.com
PARK Roanoke's Residential Parking Programs enhance parking opportunities for residents of Roanoke's neighborhoods and provide residents with reasonable access to their neighborhoods located in close proximity to commercial areas of the city.
Two types of residential parking programs are offered:
1. Residential On-Street Permit Parking Programs:
A. Downtown Service District On-Street Residential Permit Parking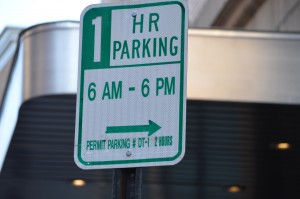 B. Residential Neighborhood On-Street Permit Parking
New residents moving into a designated permit neighborhood may complete this Residential On-Street Parking Application and Agreement or call PARK Roanoke with questions or for more information.
The Code of the City of Roanoke Section 20-77 regarding both the Downtown Service District On-Street Residential Permit Parking and the Residential Neighborhood On-Street Permit Parking sets forth an annual $5.00 charge for a decal per vehicle as well as various terms and conditions.
If you wish to petition the City of Roanoke to restrict parking in your neighborhood through this Permit Program please contact Streets & Traffic at (540) 853-2676 for more information.
2. Downtown Service District Residential Off-Street Parking Program: